You cannot compose messages on mobile app, please use a web browser.
If you are on a phone using Chrome, go to "Options" (three dots in the top right corner) and make sure "Desktop Site" is ticked.
Sending messages is recommended when the other appointment participant is not online, because the recipient of the message also gets a notification to their e-mail.
In the website, log in and click on "Secure Messages" in the left panel.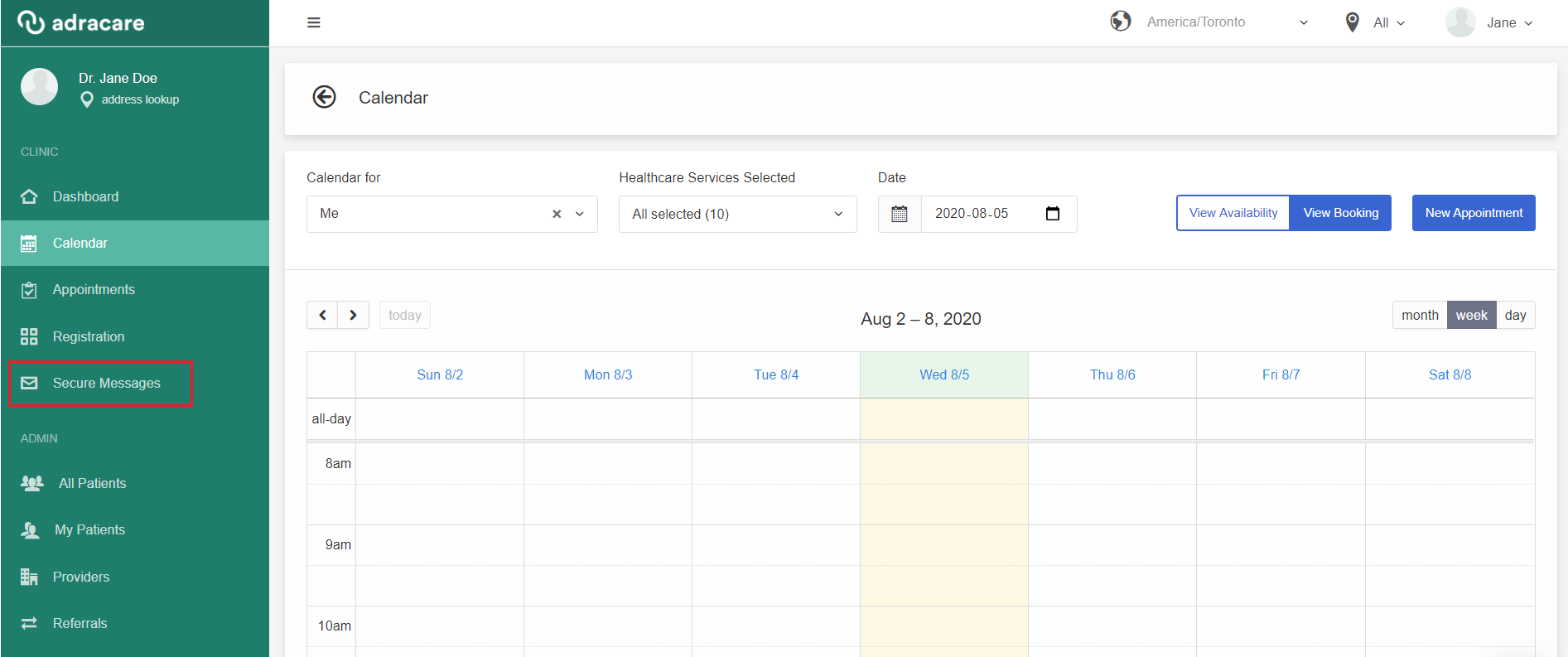 Click on the "New Message" button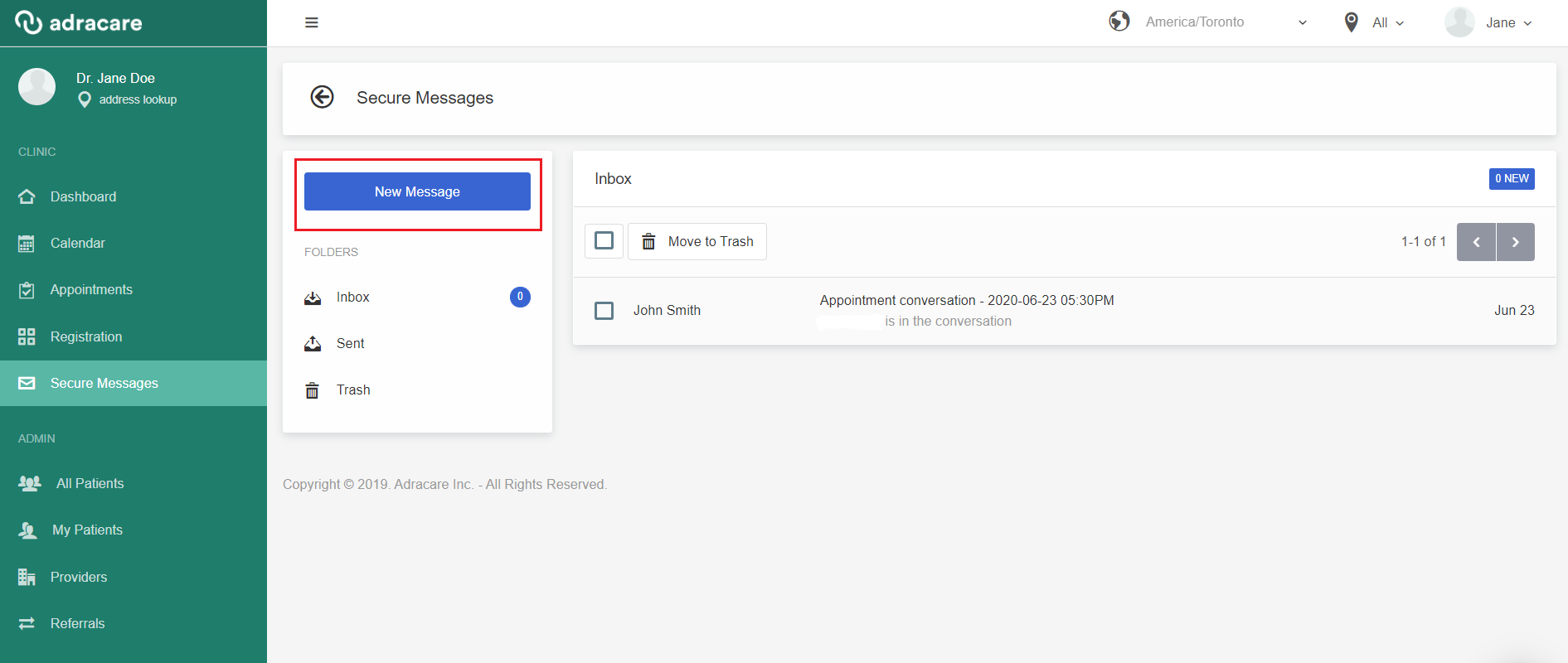 In the "To" field, select your patient or provider you want to send the message to. Add the body of your message in the large text field. Once done, hit "Send mail" and the message will reach your recipient.