To start your virtual session, please follow these steps:
1. Go to your calendar 
2. Click on the scheduled appointment 
3. On the appointment details page, you will see a 'Join Video Session,' click on that button.  

4. You will be prompted to the 'Video Call Waiting Room.'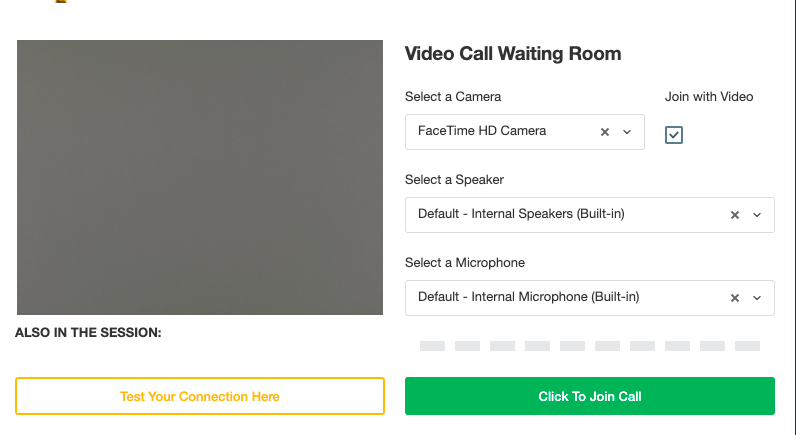 5. Select a camera, speaker, and Microphone 
6. You can test your connection by clicking 'Test Your Connection Here.'  

7. Once you test your connection and there are no errors are present, you can click the 'close' button  to exit.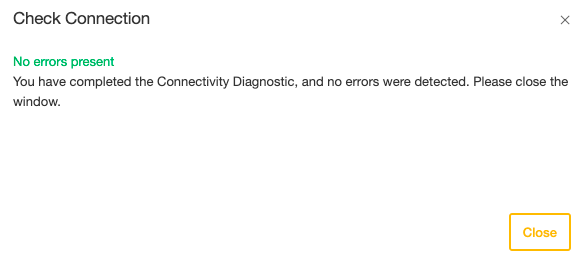 8. Click the 'Click To Join Call' button  

9. Now you're in the session! 
10. Once the session is completed, you can click on the red 'leave call' button.  

11. Choose one of the options to leave the call.  

Note:  
You can only Join the session 15 minutes prior to the appointment time. If you try to join the session before the 15-minute window, you will not be able to join. 
You can message the participant through the in-chat box in the session.
How to add multiple participants to an existing appointment:
1. Go to calendar
2. Click on the scheduled appointment
3. You will be prompted to the 'Appointment Details' page
4. Click the  'Manage Participants' button
5. Select the client from the participant list or manually enter the client's email and click enter on your keyboard.
6. Click 'invite'

Note:
All of the participants listed in the appointment will receive an appointment link

 

and access code.
You will see the participants in the virtual session in the 'Participants' section. The participants are listed in 3 sections: 'Providers', 'Clients' and 'Guests'.