How to create a session note
1. Go to client profile
2. Click on 'session notes' button.
3. In the session notes section, type in the note.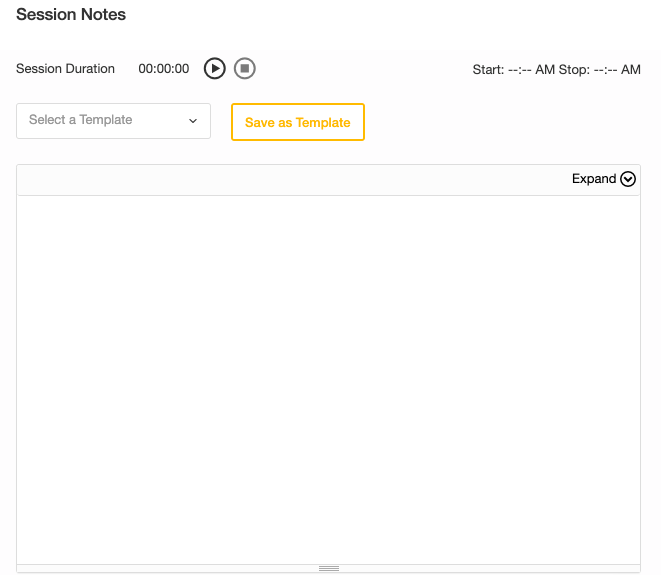 4. After you've typed in the note, click 'create.'

5. After you click 'create,' on the left side of the page, you will see 'In-progress' status for the note.
6. When the note is 'in progress' status, you can view, edit or delete the note.

7. Once you are finished editing the note, click on 'complete note.' Once you click on complete note, the status of the note will change to 'completed' status.

Note:
You cannot delete a completed session note due to policy and auditing purposes.
You can only delete a draft/in-progress session note.