How to Create a Session Note Template
1. Go to client profile 
2. Click on 'session notes' button. 
3. In the session notes section, type out the template you would like to save as a template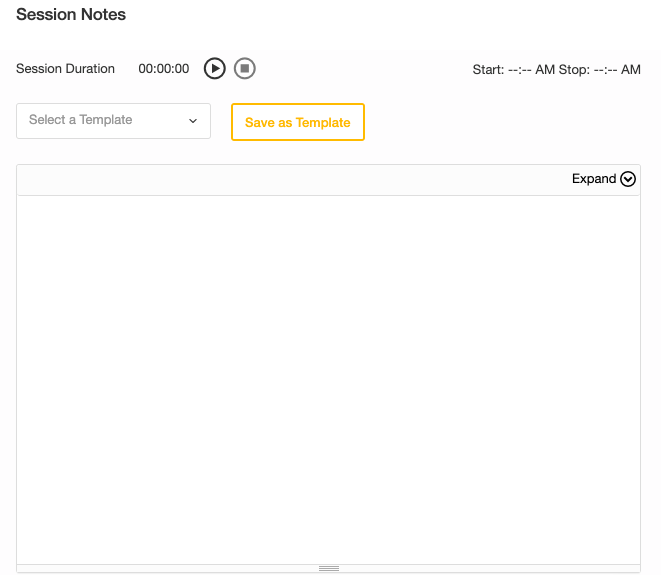 4. Once completed select the "Save as Template" button.
5.  Enter the name for your template and then select "save" 

Viewing Existing Templates: 
1. Navigate to the "My Organization" tab and select "Session Note Templates"
 This will provide you with a list of your existing templates that you are able to edit or delete.