Table of Contents
Want to try it out live? Click here for a step by step tour!
What are Locations?
The locations tab is where you are able to associate tax codes and other billing codes to a location. 
A Location Billing Configuration is required to have tax be applied on an invoice.
Creating a Location
To create a new Tax/VAT please follow these steps
Navigate to Billing Setup under Billing
Click on the Locations tab
Press Add on the right side of the screen
Fill in the relevant fields

Location

*

- A dropdown of all locations listed on the platform
Tax / VAT Number

*

- A dropdown of all Tax/VAT numbers configured in Billing
Payer - Allows to link a specific Fee Program with a code for the Location


Description - Internal description

Press Save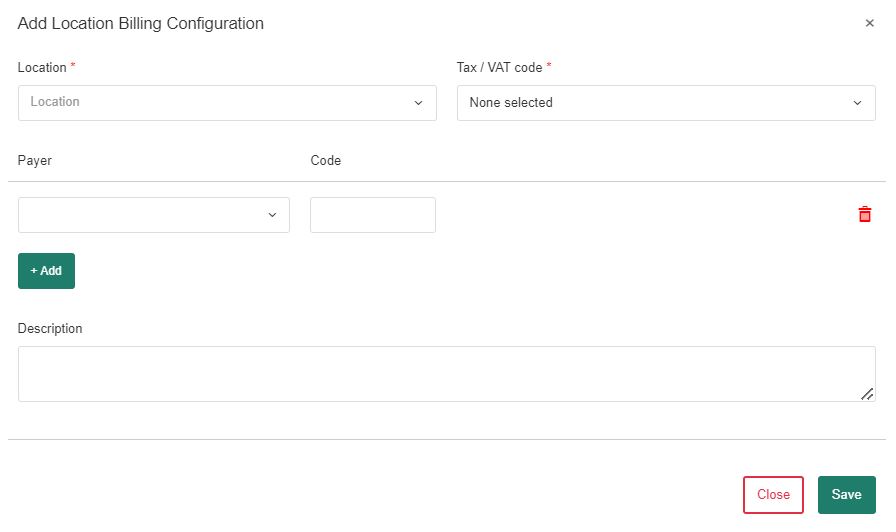 Deleting a Location
Once a Location is created it can be deleted when it is no longer required or in the case of an error occurring.
To do so, following these steps:
Navigate to Billing Setup under Billing
Click on the Locations tab
Press the three dots in the Actions column
Press Delete

In the dialog that opens, press Confirm to permanently delete the Location Billing Configuration

Troubleshooting