How to add multiple participants to an appointment:
1. Go to appointments
2. Click the 'New Appointment' button

3. Under the participants section, you will see a subheading called 'Add Users'. Click on the drop down and search or enter the email of the participants you will like to add to the appointment.

4. Once you have entered the participants, click enter on your key board or click the 'New Client' button. 
5. Fill out the appointment details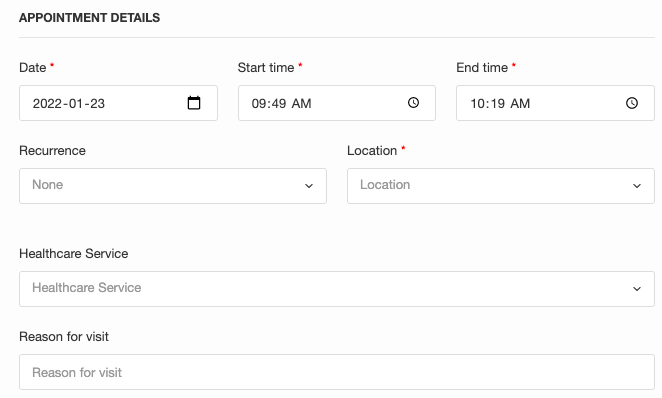 6. Click 'Create Appointment'.

How to add multiple participants to an existing appointment:
1. Go to calendar
2. Click on the scheduled appointment
3. You will be prompted to the 'Appointment Details' page
4. Click the  'Manage Participants' button
5. Select the client from the participant list or manually enter the client's email and click enter on your keyboard.
6. Click 'invite'

Note:
All of the participants listed in the appointment will receive an appointment link

 

and access code.
How to view multiple participants in the virtual session:
1. Once you join the session, you will be prompted to the 'Video Call Waiting Room'. On the left side of the page, you will see a section that says 'Messages' and 'Participants'.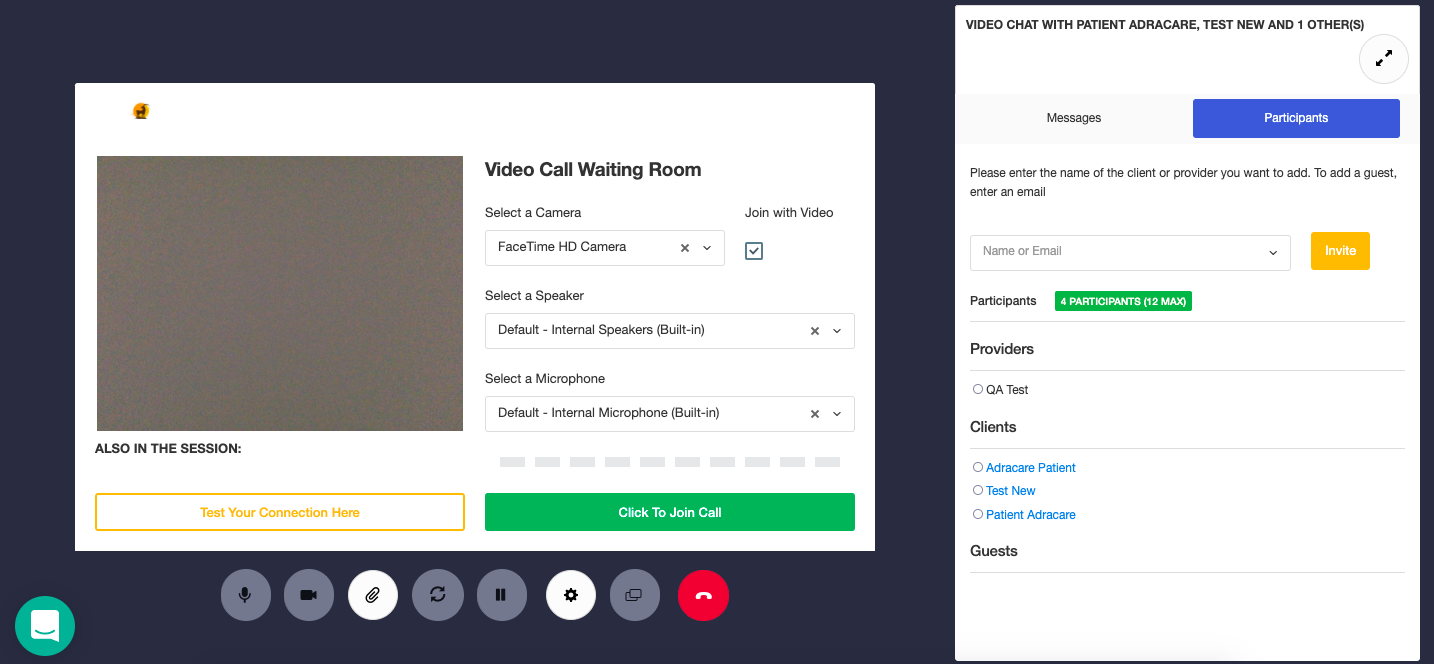 2. Hover to the participants tab

3. You will see a list of participants under 3 categories: Providers, Clients and Guests.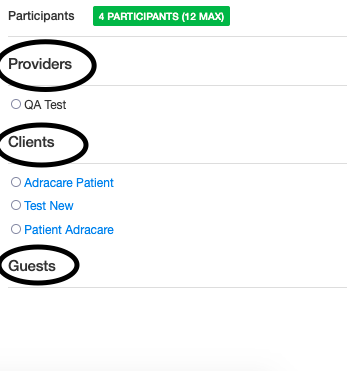 4. Whenever a participant clicks on the 'Click To Join Call' button, the bubble beside the participants' name will turn green

.That means they are in the video session!
NOTE:
If the bubble beside the participant's name is white, it means they are not in the session yet.

If a client is experiencing technical difficulty during their session or unable to join the session, they can click the green chat button located on the right side of the page to connect with our technical support team for assistance.